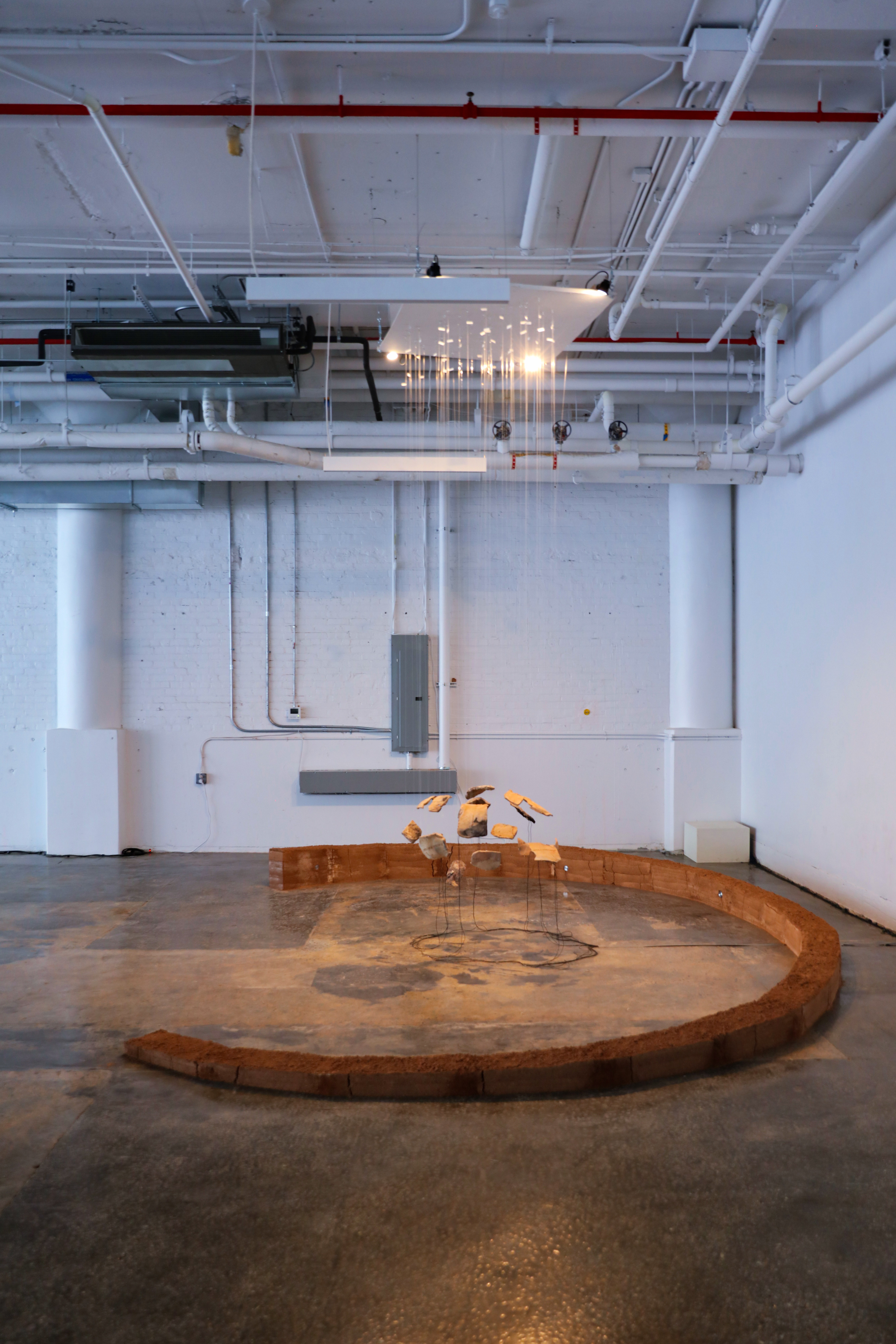 Feral Echoes




Artists: Alchemyverse (Bicheng Liang and Yixuan Shao), Au Sow Yee, Chang Yuchen, Linnéa Gad, Elizabeth Gabrielle Lee

Curated by Yindi Chen

April 13 – April 26, 2023
Pfizer Building, 630 Flushing Avenue, Brooklyn, New York



Feral Echoes traces invisible matters and overlooked histories in the ecological and cultural ruptures. Vestiges from the colonial past still haunt ruined and reshaped landscapes; to unsettle the standard path of learning and provide multiple ways of sensing the environment, the exhibition proposes to think beyond the anthropocentric perspective and draw attention to entangled relations between different life forms. Collaborating with human and nonhuman agencies, the artists reconstruct elements excavated in their field and archival research to evoke emergent possibilities of narratives.

Au Sow Yee reassembles fragments from films, books, and records of historical events, fabulating a new story that revives the receding Cold War memories and retells the animal-human relation on Peninsular Malaysia. Elizabeth Gabrielle Lee weaves the bioanthropology of Christmas Island into the multiverse, speculating on the interconnectedness between ancestral paths, colonial violence, and social-ecological change. Chang Yuchen composes a writing system for the Malay language, in which the embodied experience of the world inhabits words that take their shapes from corals. With materials sourced in situ, the artist duo Alchemyverse creates an audible topography of the Atacama Desert, reflecting upon human lives on a geological scale. Linnéa Gad's sculptures explore the symbiotic relationship between limestone and marine life, reminding of the past buried beneath the ground of Manhattan and promising a livable future with oceans.

Focusing on nonlinear histories and multiple cosmologies, Feral Echoes questions the making of a homogenous world and attempts to reveal our deep planetary entanglements.