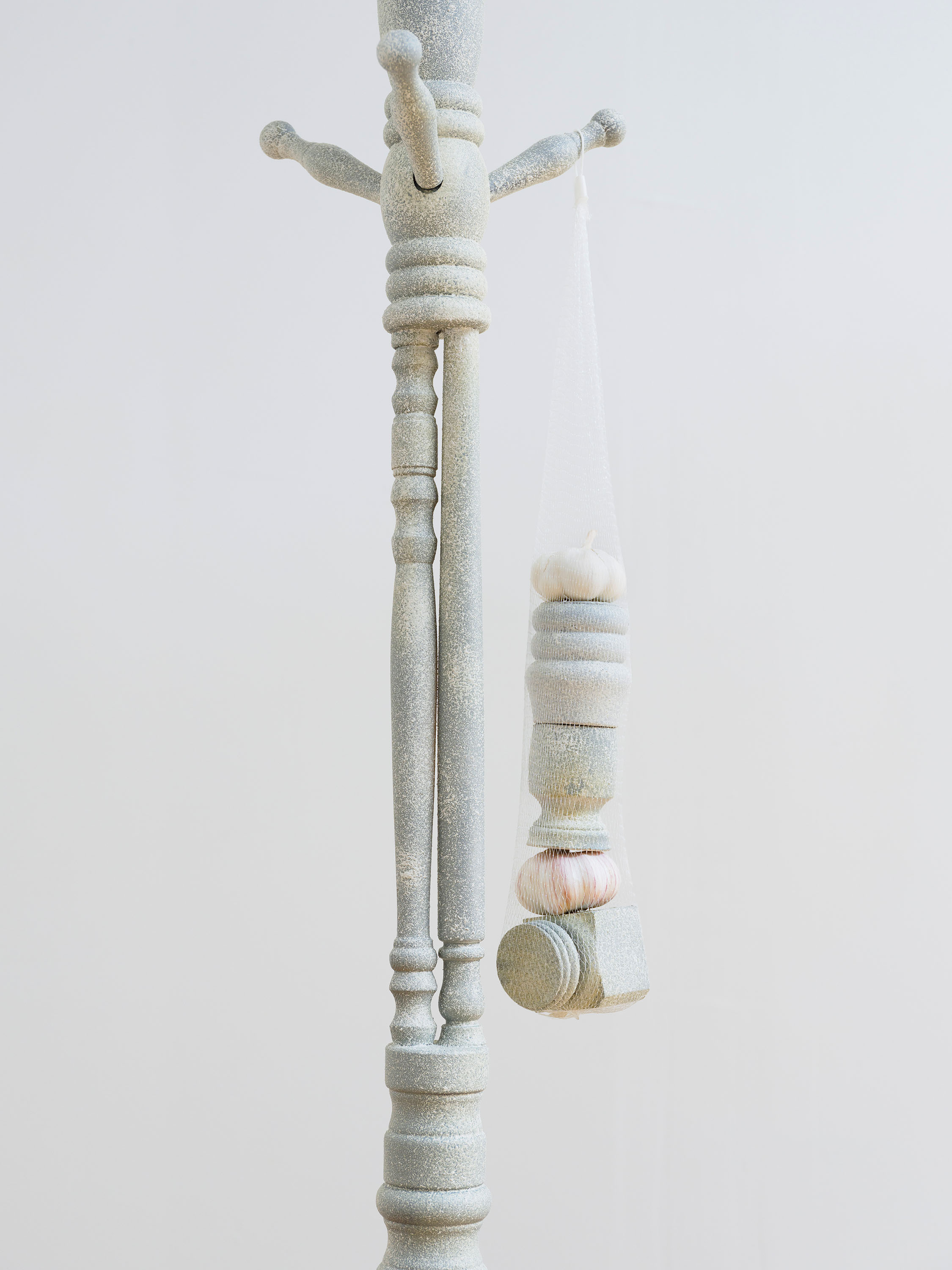 siding with things




Artists: Hyoju Cheon, Yixuan Wu

Curated by Yindi Chen

June 17 – July 9, 2023
Subtitled NYC, 113 Franklin St, Brooklyn, New York




Hyoju and Yixuan materialize the inherent forces and gestures—gravity, elasticity, and hapticity—to inquire into our intimate relationship with space and the in-between state of familiarity and strangeness. Through using tactile materials, their works trace interactions between objects and human experiences and the ever-shifting connections between senses and things.

Hyoju Cheon's kinetic installations explore the entanglement of mechanical and human movements. Animated by motors, her works swing, spin, produce vibrations, and leave marks on the gallery's walls. By interrupting, triggering, and engaging in motions of the human bodies, Hyoju draws attention to the unnoticed, unexpected, and usually repetitive encounters between things and space. Soft materials are attached to the machine-driven wooden devices which encourages our bodily contact with the works.

Yixuan Wu's sculptural arrangements deform a collection of everyday objects and subvert their general purposes through sometimes humorous interventions. The transformation of objects suggests the ambiguities and possibilities of sensory experiences within interior spaces. In Yixuan's works, hand-blown glass is trapped beneath, pressed against, or inserted into altered structures, visualizing the mismatched memories and distorted perceptions in a constructed home-like environment.